The death of Churchill show comedian Othuol Othuol sparked many rumors that no one was there for him.
Captain Otoyo has come out to set the record straight. According to him, Othuol was never alone since the first time he was hospitalized.
Speaking during the evening show at Milele FM, Otoyo narrated how Jalang'o, Sandra Dacha and himself helped Othuol.
"Around a year and eight months ago, Othuol was diagnosed with TB," he said.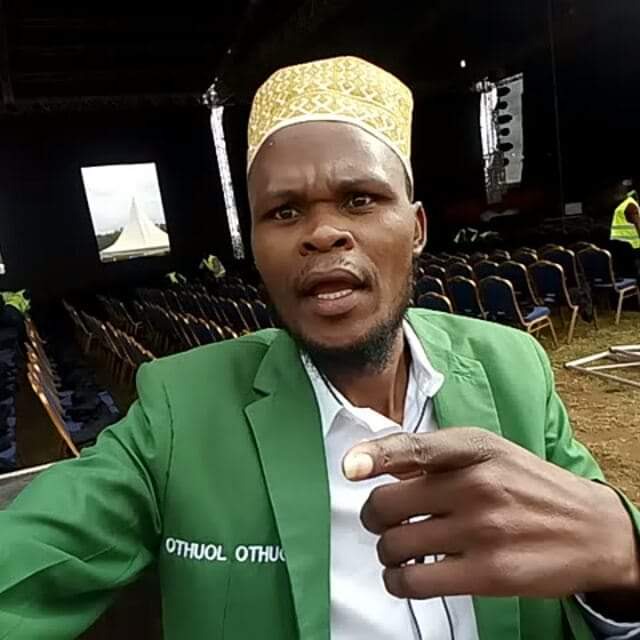 "He was given medication which he was supposed to take for 60 days without fail. But Othuol used to drink. He took the medication for a month or so and stopped. Akarudia pombe kimpango and it came to our attention. Jalas, Sandra Dacha and I got mad with him."
Otoyo said they tried to talk to him and advised him to finish the medication so he could recover fully.
"He went back to taking medicine but he was on and off," he added.
Othuol passed away on Sunday while receiving treatment at Kenyatta National Hospital.