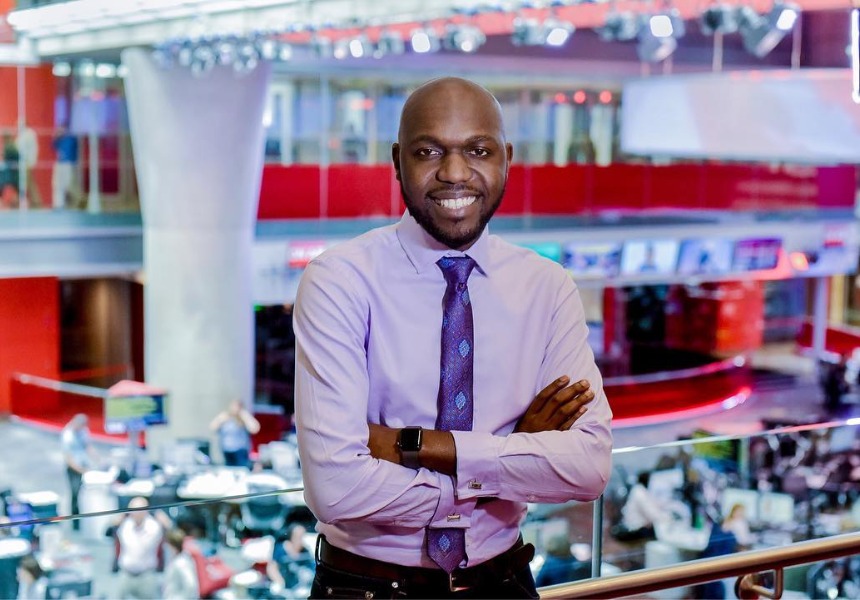 Kenyans on social media are very impressed by Larry Madowo's latest interview with business Mogul Bill Gates.
After hours of applause from his Kenyan Fans, Larry has lauded Bill Gates for his strength to show up for his interview while mourning loss his Dad.
The father of Microsoft (MSFT) co-founder Bill Gates died Monday, according to his son. William Henry Gates II was 94 years old.
Despite his popularity, Bill Gates did not cancel his scheduled interview with Larry Madowo, an attribute rarely seen in many celebrities.
Amazed by his humbleness, Larry tweeted; "The father of Bill Gates died on Monday, the same day we recorded our BBC interview. He didn't cancel even with such great loss."
Bill Gates said his father was critical in starting the charitable organization that has been Gates' central focus since he stepped away from running Microsoft.
"The Bill & Melinda Gates Foundation would not be what it is today without my dad," Gates said.
Bill Gates' father served as co-chair of the foundation, which started in 2000.
During the interview, Madowo and Bill Gates touched on the effects of Covid-19 of the world's economy, Covid-19 vaccines and how the pandemic has paralyzed the annual Goalkeeper's event that operates under the Bill and Melinda Gates Foundation.
Bill Gates said he was disappointed about the Coronavirus vaccine and theories about him.
Netizens took to different social media platforms praising Larry for scaling heights in his career.
Larry Madowo is proof that no situation is too permanent or temporary. Everyone who is ready to achieve something, he or she is always destined for greatness.