Flamboyant dancehall singer Krg The Don has regenerated his beef with Kenyan music group Sailors Gang.
Krg was not pleased when the Wamlambez hitmakers dragged his name in their latest track dubbed Chepukati which was released on Monday 14th September.
In his recent post, dancehall sensation wrote:
"Eti Sailors wamenitaja kwa kawimbo kao? 🤣🤣🤣 Tell dem not to f*ck wid #Bughaaa I am not on their level #Bomboclat" said Krg.
The clap back from Sailors came about after a revelation Krg made during an interview. He claimed that the group gave him a hard time while recording a previous hit song.
In one of the verses, singer Lexxy Yung says, "Krg uliskia wapi dinga, tunadai ship hamna mzinga."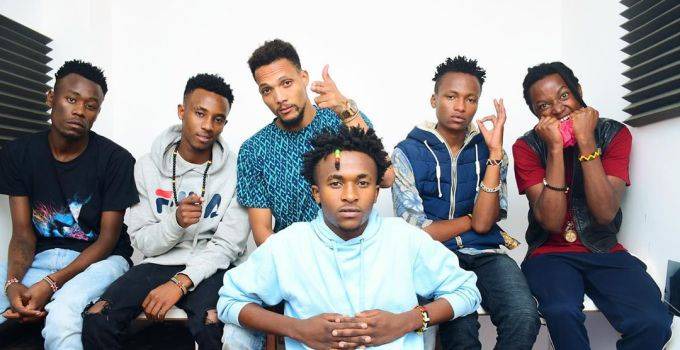 Adding salt into injury, Krg further stated that Sailors have a bad attitude and he prefers working with Boondocks Gang to them.
"They disturbed me. We did not even manage to shoot the video. All of them are dunderheads except Miracle Baby and  Qoqosjuma. Take it from me, you will not go anywhere," Krg said.