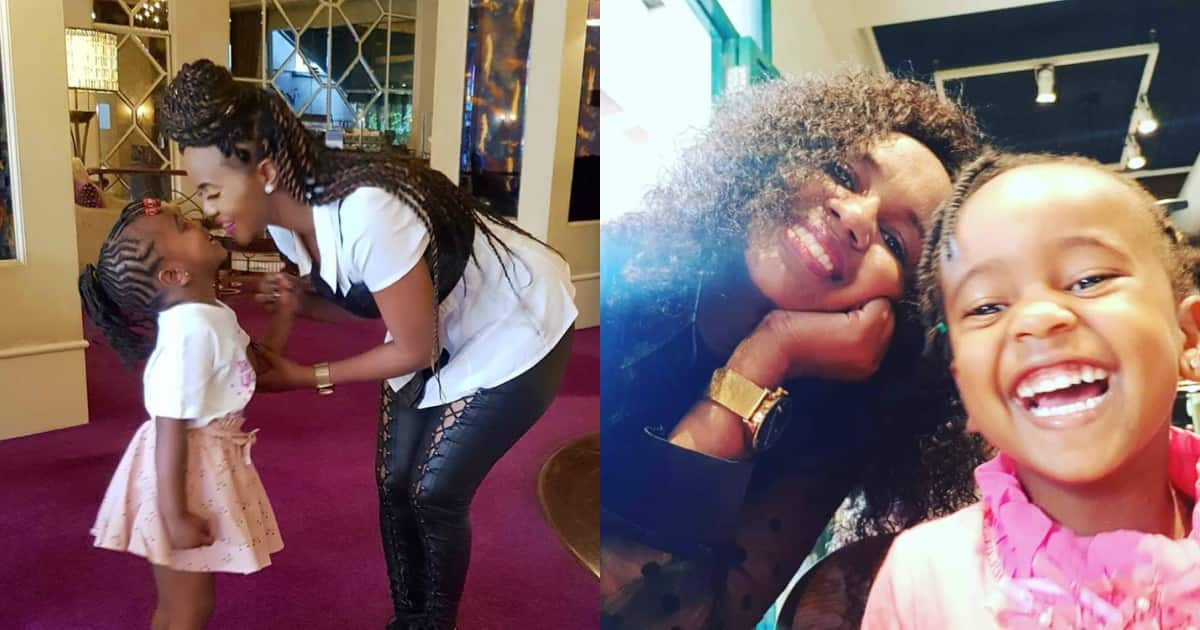 Kenya's hottest Dj Pierra Makena is the latest mom who to join the bandwagon of celebrating her kids' little achievements.
The mother of one seems to enjoy spending time with her daughter Ricca Pokot who from the look of things, Makena had tagged along in her hustle.
Judging from the video, Makena was busy on the decks at the same time adjusting her daughter's microphone. The little girl was very excited and listening keenly to her voice she is definitely a good singer.
In a short caption, Pierra wrote: "This right here is my happiness!"
At her age, Ricca was familiar with the famous Jerusalema song and even got the words right.
For those not in the know, Jerusalema song is by Master G and has gained popularity in most parts of the world and Kenya is not an exception as many people have been captured trying the dance challenge.
DJ Pierra Makena's daughter Ricca Pokot decided to do the challenge in her own little way and trust me it's the best thing on the internet.
It was great seeing Dj Pierra having a great time with her daughter bearing in mind there was a time they two were apart for some days. It all happened in March 2020, Makena had landed back in the country from a working trip in the United States.
At that time, the Kenyan government gave new Covid-19 guidelines which forced Makena to be on mandatory quarantine. It was a rough two weeks of her not seeing her daughter.