Celebrated media personality Jamal Gadaffi who also doubles up as Tanasha Donna's communication person and manager has accused Diamond of trying to ruin Tanasha's career.
In an interview with Dizzim Online, Jamal aired his concerns saying that he was not impressed by Diamond's actions.
According to Jamal, although he is a fan of Wasafi signed artist Zuchu, he implied that diamond seemingly forces the artist to use Tanasha's style to outshine her.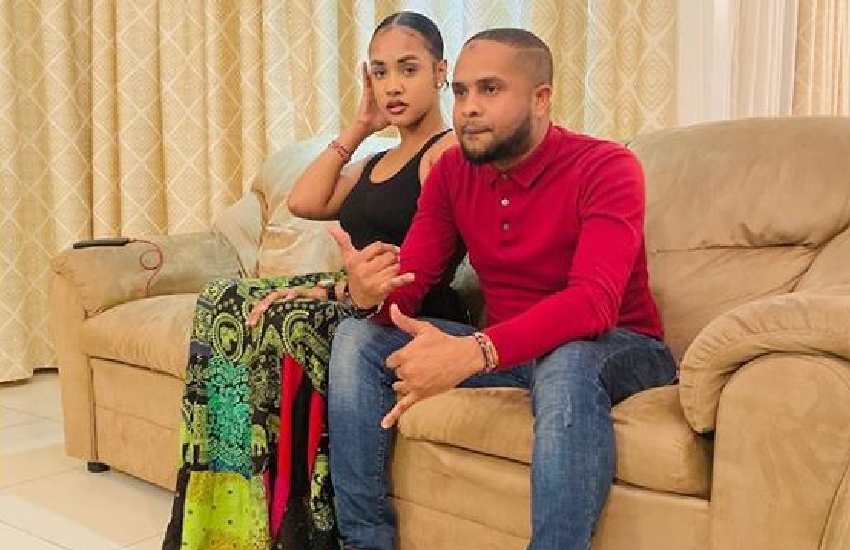 "Diamond is using a lot of force on Zuchu (pushing her) so that she can overcome Tanasha.
Even a blind man can see what Diamond is doing to try and compare the two which in business is okay but at the end of the day, they are parents (to Naseeb) and he should not give her a hard time," he stated
These accusations come after Zuchu released her collabo song with Diamond 'Cheche' with her intro seeming quite similar to that of Tanasha's intro in her 'ride' song.
Although some blasted the wasafi team for lacking creativity, others sided with them arguing that Tanasha does not have rights to the words that were used.
Apart from failing to support Tanasha's music career, the 'Sawa' hitmaker has in several occasions revealed that Diamond has not been supportive in raising their son.
The couple parted ways earlier this year in what is believed to have been caused by infidelity claims against Diamond.