Kenya's Fast rising group Everlast on Valentines day took their Nairobi fans by surprise with an impromptu performance staged at The Archives within the Nairobi Cbd.The group which has been riding high with their club banger "Gudi Gudi",recently released a new joint dubbed "Tam Tam" which judging by the reception,is one hell of a hit.
Spreading the Tam Tam fever to their fan,Everlast took to the streets of Nairobi on Valentines Day and staged a surprise show which attracted a sizeable traction.Sound and Images of Everlast's surprise gift to their fans were widely shared on all social media platforms,with Kenyans on twitter making it one of the local trends yesterday.
The show ,dubbed #Everlastonvalentines, lasted a couple of hours,giving the singers ample time to spread and share love with their fans in the Nairobi Central Business District.
Below are photos from the #Everlastonvalentines surprise show: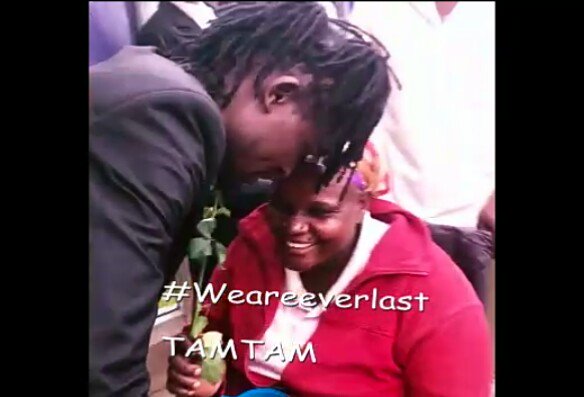 Do you have anything to add or comment about this article? Let us know below.
comments