Technology has advanced to another new and exciting level. Being a country that leads in matters concerning new technological ventures, China has produced a robot goddess that has made news all over the world. The Chinese robot which was made public in April last year can be easily mistaken for an actual human being. Last week, the robot that goes by the name Jia Jia amazed participants and members of the public who attended a conference held in Shanghai by holding conversations with them during the event.
Jia Jia interactig with members of the public
Jia Jia also made accurate facial expressions when asked questions by the participants including whether she was dating or not. During the conference, the robot's creator foretold that within a decade or so, other artificially intelligent humanoids like Jia Jia will start executing basic tasks in restaurants, households, hospitals and even nursing homes. Well, isn't this amazing!! Check out more images of Jia Jia below.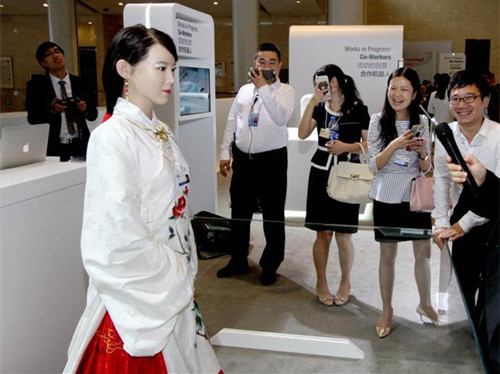 Do you have anything to add or comment about this article? Let us know below.
comments