The country has been engulfed in a cloud of sorrow after a Kenyan lady who was stuck in India while receiving treatment passed away. Carol Mumbua who was being treated for Lupus at an Indian Hospital went to be with the lord as fellow countrymen held a major online fundraiser to cater for her treatment. The late has been in India for a year and was hoping to come back home with the help of Kenyans who had rallied for funds on Twitter with the trending hashtag #BringCarolHome.
Carol,24 who was a lupus patient, was receiving treatment in India and had stuck in the country owing to a Ksh 3.7 million hospital bill passed away on Tuesday ,January 10 2017 as Kenyans from all walks of lives rallied for support with the hashtag #BringCarolHome trending at Number one on twitter. News of her death brought the nation to a somber mood with thousands taking to social media to condole with her family back here in Kenya.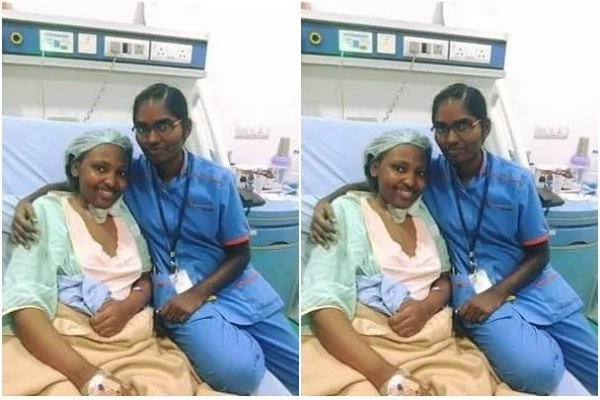 Even the sad news did not stop Kenyans from contributing towards their goal. The fundraising is still on even as Carol's family make plans to fly her body back home for burial.
You too can also contribute through;
Paybill No. 891300
Account No. 8557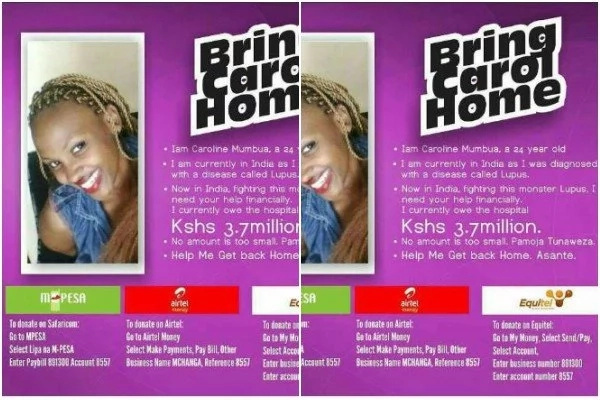 Do you have anything to add or comment about this article? Let us know below.
comments