Revered American Rnb singer and his raping counterpart Soulja Boy have taken their beef a notch higher. The two who locked horns after the former made comments on the latter's ex-girlfriend's(Karauche Tran) photo on Instagram entered into an unexpected beef that has now gotten to a fist fight stage with both set to face each other in a boxing ring to square it out.
In preparation, Soulja Boy went for Floyd Mayeather's assistance while Chris Brown decided to seek the services of legendary boxer Mike Tyson who is currently training him ahead of the face off set to go down in Dubai. The twist however is that their fight has now been turned into a business opportunity as both teams intend to make a lot of money from pay-per-view platform. On the flip side, money raised from the fight will not go to Chris Brown or Soulja Boy's pockets but charity.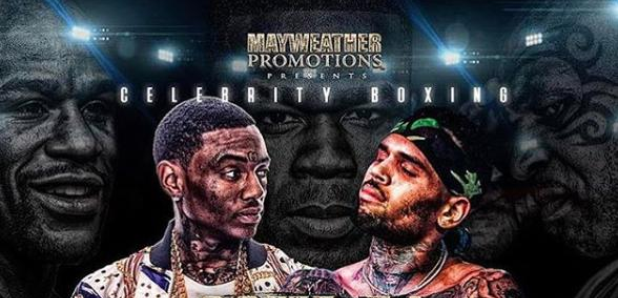 Initially, the fight was set for Las Vegas but the fighters and their teams had to look for another alternative venue because of strict laws governing such boxing fights in the area.
Do you have anything to add or comment about this article? Let us know below.
comments